The Cooking Courses
Cook and Win
An interesting mix of learning, preparing, competing, eating and fun.
Cooking classes in Galija
Cooking should always be fun! Enjoy a cooking class, get some professional tips and learn some new recipes to impress family and friends! Build your confidence in the kitchen in a friendly environment, while preparing your own gourmet feast!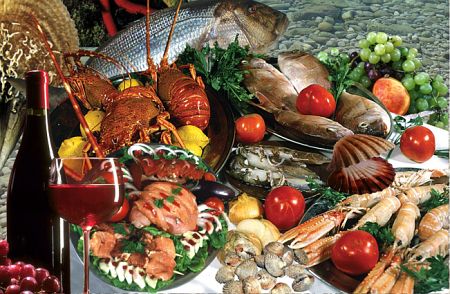 Cooking classes are available on a daily basis for individuals or small groups up to 20 persons. You will actively participate in 2 hours hands-on cooking experience. The menu is established each day by the chef; 2 or 3 dishes will be taught in each course. The course is always followed by the tasting lunch/dinner.
Call us for reservations ...
Address:

Vuličevićeva 1

Cavtat, Croatia

Telephone:

+385 20 478 566

FAX:

+385 20 478 554

E-Mail:

Mislav Burđelez
Our Certificate
All participants will receive our certificate.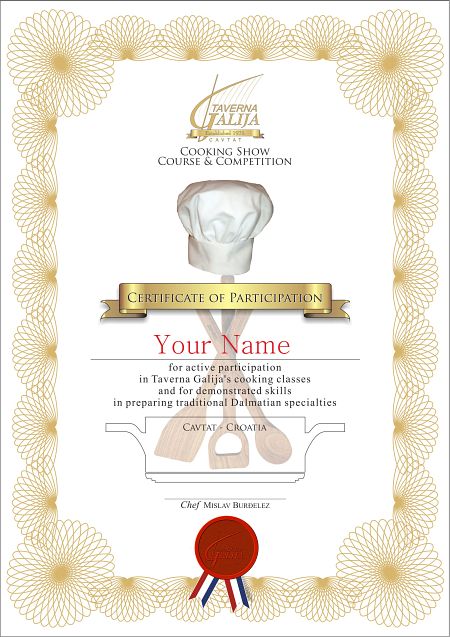 Cooking Show